1) A Donna Meagle Spin-off. Of all the characters on Parks and Rec, I'll miss Donna the most. In Ms. Meagle, the show's writers and (funny as fuck) Retta have managed to create one of the most body and sex positive female voices ever on TV.
In the spin-off, Donna's cousin Ginuwine hires her to be his manager. She leaves Pawnee to set up residence in her Seattle condo (purchased because she enjoys the Sounders) giving several guest stars the chance to play local gentlemen who get the privilege of waiting for Donna in "the Benz" while she conducts her business.
2)The Walking Dead will deal with menstruation. Are tampons the most valuable commodity in the Zombie Apocalypse? They bloody well should be. Yet, they've been mentioned like one time in the entirety of this show. How in the hell are these women handling with this situation? One has to assume bleeding freely out your hoo-hoo makes you even more desirable zombie bait? I want to see a highly tense Rick Grimes' negotiation come down to a trade of arms, water and three boxes of Kotex.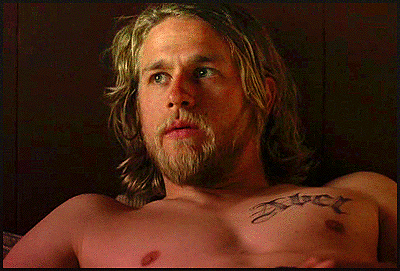 3) 'Round the House with Charlie. For his Sons of Anarchy follow-up FX brings back Charlie Hunnam staring as a shirtless, bearded version of himself who performs mundane household tasks for 30 minutes each week. Charlie washes the dishes (shirtless and bearded), eats breakfast (shirtless and bearded) puts clothes in a dryer (shirtless and bearded)…you get the idea. The episode 'Charlie Takes a Shower' will net FX Super Bowl-like ratings and will become the most DVR'd show in history. Not to be outdone, AMC launches its own version staring a post-Mad Men Christina Hendricks in a slip.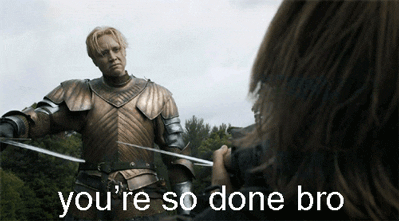 4) Game of Thrones lets a woman in the writer's room. Every problem with this terrific show could easily be solved by letting a vagina-having human touch their scripts. Is it a good idea to turn a scene in the book about consensual sex in to a rape? Ask a vagina. Is your boobs to man-butt ratio fair and balanced? Ask a vagina. Not sure if your already incesty scene is rapey or not? Ask a vagina. Would people be interested in bringing back a zombified version of a beloved, female character? Go ahead…Ask a vagina.
And remember:
#SCREENEDD #STACKEDDMAG